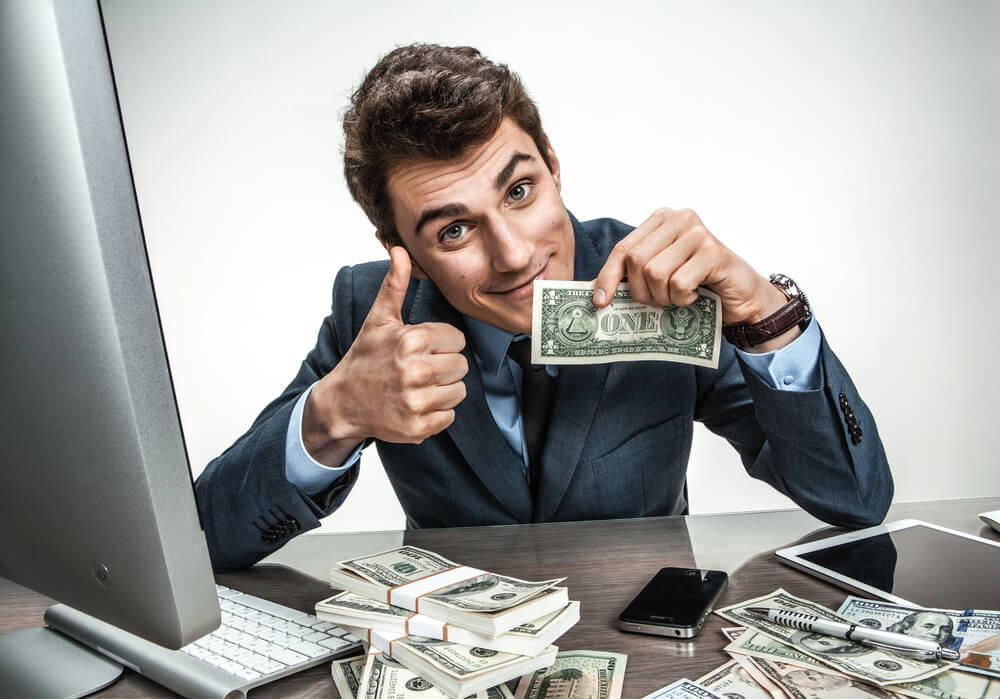 So you want to make an app, but you are concerned about how much does it cost to create an app? There are several options available depending on your budget, the risks you are willing to take, your motivation for self-teaching, and your free time. We have listed the alternatives for you, highlighting the advantages, the liabilities, and the costs relative to each other.
So, let's see how much does it cost to create an app by analyzing the options bellow.
1. Use an online app-maker software
This is likely the first solution that popped up when searching for how much does it cost to create an app. There are several companies that offer free or paid tools to build your own app. An app builder, app creator or app maker is an online software service that allows you to build or customize a mobile app inside an editor without requiring coding skills.
At first sight sounds awesome, right? Well, one of the problems is that the majority of these tools limit you to a certain type of app, layout, and navigation. So you've got to do the job inside of these constraints. Also, you have to get used to the way that the editor works because it may offer a puzzling array of options. This can be confusing for a first-time experience with the software.
Additionally, it may be difficult to know what to choose based on the complexity of your project since the prices can vary from a $10-$150/month to a one-time cost of $5,000. We suggest analyzing several options, taking into account the features and the service offerings, including things like support and submission to App Store or Google Play. Make sure that the services cover all your needs. Some app builders offer you a 30-day trial, so you may test them before paying. There are a lot of app makers available, among which, appmakr.com, appery.io or goodbarber.com.
There are even some free tools helping you learn how to make an app free, but, as you can imagine they are not full featured and less customizable.
Conclusion: Low/ medium cost, but questionable quality and low level of personalization. 
2. Learn to code and make your own app
Now, this sounds scary or nearly impossible, but it's by far the cheapest option. Also, the hardest one. In fact, there are a lot of free tutorials online and support documentation to learn how you can build your own app.  You can find guidance to any functionality you want to implement. Apple and Google provide documentation for learning to code and instructions for how to successfully launch an app to store.
Still sounds inaccessible for you? There are several online courses that promise to help you learn how to code.  You can try codeschool.com, take free courses on codecademy.com, or check the mobile app development courses on the e-learning platform udemy.com. Once you have learned the basics, with additional help from tutorials, you can start to build your own app. Of course, this requires effort, time and determination from you. But let's be honest – it's not that easy to learn to code and the result of your work can be somewhat unreliable as an amateur.  If you are a business owner or manager, most likely you don't have the first two. So, you have to take into account other options.
Conclusion: Cheapest, but most likely an unrealistic option. Especially for a business owner or executive
3. Ask a developer friend to build your app
Are you lucky enough to have a friend or a bunch of friends that know how to build Andriod apps and/or iOS apps? Conceding that you  trust them and their skills, they may put your idea into practice. If you don't personally know them, and there is "a friend of a friend's friend" its typically best not to take the chance, since the potential lack of trust and issues with payment, quality, equity, etc. can be detrimental to your current friendship. Of course this "friend option" is catchy since it's affordable and within your reach. However, if your app project is complex, the amount of work may be overwhelming for a single mobile developer, no matter how good of friends you may be.
Conclusion: If you've got a mobile programmer friend with a lot of free time, this option is for you. 
4.  Hire a freelancer to create a mobile app for you
If the first three options don't appeal to you, hiring a freelance mobile app developer may be the solution for you. The advantage is that you will appoint a professional that is typically significantly cheaper than hiring a software development company. Websites like freelancer.com or upwork.com are good resources from where you can choose specialized professionals. The prices may vary depending on their experience and expertise. Make sure you background check their past performance and read the reviews when making the choice. Don't rush to hire the cheapest guy you find, even if you are pretty low on budget.
What are the risks? We'll list a few for you. While some freelancers can prove to be extremely dedicated, some can be unreliable – missing deadlines, unforeseen costs, poor quality work or even leaving you in the middle of the project. You can also be confronted with communication and management issues. Apart from these, a freelancer will do the work as you tell them, so you will have to be very explicit in your requirements from the beginning in order to get what you expect. Unfortunately, it is rare to find a freelancer that will offer out of the box solutions for things you are not able to define clearly.  Additionally, you will not benefit from a quality assurance or project management team. So, you may have difficulties staying on time and within budget, deal with bugs or even get stuck with your app development project. Fixing bugs and solving unexpected issues may mean finding another freelancer to do the job. This may prove difficult because one must deal with another's code. Moreover, if you demand an app that requires further development and updates, some developers may not even take on the rescue project.
Conclusion: A mix of quality at an average cost. 
5. Pay a trusted software development company to create your app
If you reached this point reading this article, it means hiring a trustworthy software development company to build your app may be the best solution for you. It's safe, it's all organized, it is based on a NDA agreement, technical support is offered for the life of the application, and quality is guaranteed.  An overwhelming majority of extremely successful applications in app stores are built by trusted software development companies.  Of course, these companies may charge a lot, but it is the surest way to have your idea turned into a live app. Their designers, developers, projects managers, and marketers will assist you at every stage of the mobile development and take care of everything – from ideation to monetization. These local US companies can charge from $100-$300/hour. The services sound amazing, but if such a solution goes far beyond your budget, consider working with a company similar to Clarisoft Technologies which allows you to reap the same benefits at a fraction of the cost.
At Clarisoft Technologies we offer full-stack mobile app development and we help you save costs by a minimum of 70% thanks to our hybrid outsourcing software development model.  Contact us for a personalized offer and see for yourself how much does it cost to create an app by working with a top mobile app development company.
Conclusion: Surest option, perfect price-quality balance with a software outsourcing company.