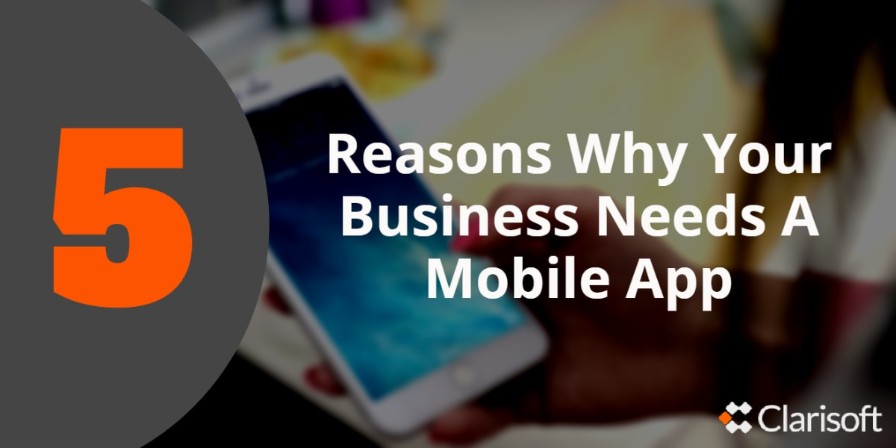 By now, you must have questioned yourself why your business needs a mobile app. Din you know that the average person spends 3.9 years of their life staring at their phone? This equates to over 90 minutes each day, and now more usage of phones than computers for the average person.  Most business owners think that mobile apps are just for enterprise level companies, but more and more small-medium sized businesses are realizing the shift in consumer usage and taking advantage of it.
Yes, a majority of mobile app usage is related to social media, but as storage grows on phones in the next few years an ever increasing amount of apps will be downloaded.  This means consumers will download apps that peak their interest and will have to sift through them to open up their commonly used social media applications – meaning your app may not be a daily use, but among the mix of promotions of brands and commercials that people see daily which influence their buying behaviors.  If the exponential growth of phone usage is not enough, with the help of Forbes and our insight, here are 5 more reasons why your business needs a mobile app.
1. Make things easier for your customers
Its nearly 2016, which means consumers are lazy. As sad as that sounds – it's true.  Consumers want to do less and get more.  Business owners can cater to these needs of customers by creating a mobile app that allows for simple communication with a help desk, phone number attached, calendar, FAQs, etc.  Never forget – happy customer, happy owner!
2. Reach your customers through direct marketing
Everybody loves mobile app discounts and mobile app promotions. With Black Friday basically recognized as a national holiday, it's clear that it just works!  The beauty of a mobile app is that you do not need a potential customer to walk into your store or visit your website to entice them with your promotion – instead, you can create a push notification which automatically notifies all of your consumers of your special promotion to remind them of your product and services. You can think of this as getting air time on the radio, but without continually paying for it!
3. Don't just keep up with competition! Stand OUT is a reason why your business needs a mobile app
Do competitors in your industry already have a mobile app? If not, great – you can beat them to the punch!  But if they do, try to investigate to see what features and design their customers do and don't like.  The design and functionality of your app can cause it to be a winner or a loser this is why you have to hire an experienced team to work on your mobile app development. Consumers enjoy appealing design and intuitive interfaces, but also enjoy useful functionality that should increase your customers' overall brand perception and experience with your business.
4. Promote customer loyalty through rewards program
Perhaps one of the greatest features of creating a mobile app is the ability to create a mobile customer loyalty program. With constant advertisements and discounts, customers lose a sense of connection with businesses, but forming a simple mobile rewards program can form a connection greater than pricing discounts and promotions, making your customers loyal – the greatest feat for any business owner.
5. Make internal operations more efficient
Mobile apps do not have to be all about your customers. In fact, maybe as a business owner, your processes can be more efficient by creating a mobile app for a quoting system, inventory management, etc.  The beauty of custom software development is that you can choose what features make the most sense to your business.  Partnering with an experienced company that can lead you through the process, make suggestions, and put you on the right path toward success in mobile application development, would be a very wise decision!